Online Vietnamese Lessons 
through Skype for learners from all over the world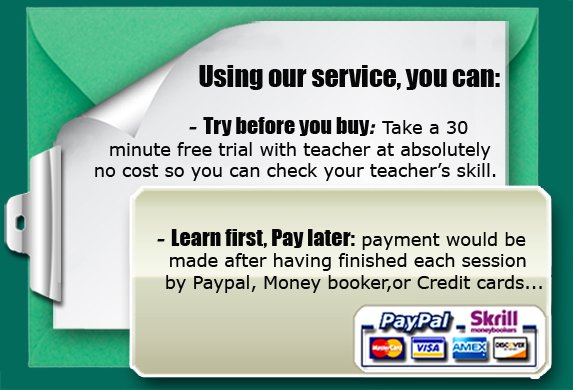 Teaching Vietnamese Online
We are experienced tutors from Ho Chi Minh city of Vietnam, will teach you Vietnamese lessons with southern accent (which is understood by most of Vietnamese people).
*
What is an online lesson?
Online lessons are similar to face-to-face lessons, except that we use Skype to talk to each other and type vocabulary and notes
Before class or during class, we will send you pdf files, audio and video files.
Teaching Vietnamese for all levels
Online Vietnamese lessons are taught by native Vietnamese experienced teachers with the most effective methods and materials.
Our Vietnamese language teaching through English is available for all levels, regardless of your level, from beginner to advanced, regardless of your age or career, we can help you develop your skills  in speaking and listening as well as reading and writing. Lessons are tailor-made to suit each individual student's needs. 
*
Can you arrange for studying while you are so busy?
Are you too busy with your work and don have much time for Vietnamese courses? It doesn't matter, our schedules are flexible, you can learn one hour a week, two hours a week or more depending on your  available time to study.
You can also contact us at any time with any of your problems in Vietnamese via email or this website after class via email.
Who are our students?
We are experienced about online teaching Vietnamese for many students from USA, Australia, New Zealand, Canada, UK, Singapore, Philippines, Japan, Russia …
*
Learn first, pay later!
The tuition fee is cheap, specially, you don't have to pay in advance. Moreover, you are offered 30 minute free trial so that you can determine if my teaching style is right for you.

*

Don't hesitate, contact us now to start your free trial!